The Community
---
Current Events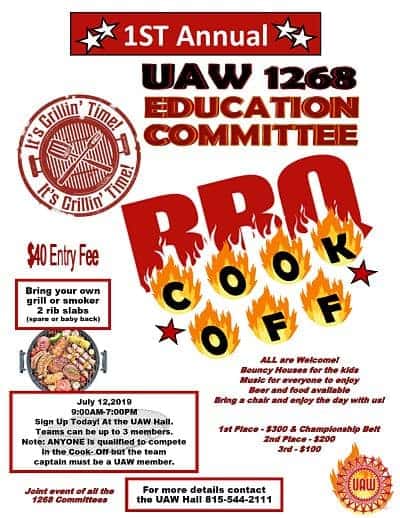 ---
Past Events
Pet-A-Palooza Adoption Event
Saturday, October 13, 2018
11am – 4pm
www.facebook.com/events/239380116742868<http://www.facebook.com/events/239380116742868>
Click Here For Details
Bryden Motors- SAVING LIVES
Bryden Motors saved 76 lives with the recent blood drive. Thank you to everyone who participated! We look forward to the next one.
Beloit Memorial High School- Homecoming
Dear Bryden Motors,
"As Beloit Memorial Homecoming Parade coordinator, I would like to thank you for the use of your vehicles in the September 30th Homecoming Parade. A great tradition combined with great weather, resulted in a large crowd of community members and students to watch the parade.
Your generosity in supplying our school with vehicles is greatly appreciated. Our parade wouldn't have been possible without your help.
Once again I would like to thank you for your support and help in making our parade a huge success."
UAW Region 4 Golf Outing
"Thanks again this year….. the cars (Dart, Compass & Patriot) were a hit at the UAW Region 4 golf outing! I hope it generates some sales for us all! Brandon Campbell, International Rep UAW"
---